How and when to visit
Opening hours
All year: Thursday – Sunday 12:00-16:00
Kulturnatten 9 Sep 12:00-20:00
Open late 14.9, 12.10, 16.11 & 14.12 18:00-20:00
Most visitors stay app. 40 – 80 minutes.
Free admission
Address
Norbyvägen 26, 756 39 Uppsala
Telephone, E-mail and Facebook
018-56 70 30
info@brorhjorthshus.se
Facebook
Holidays 2023
23-24 June: closed
9 Sep: open 12-20
3-4 Nov: open 12-16
23-25 Dec: closed
26-30 Dec: open 12-16
31 Dec: closed
1-7 Jan 2024: open 12-16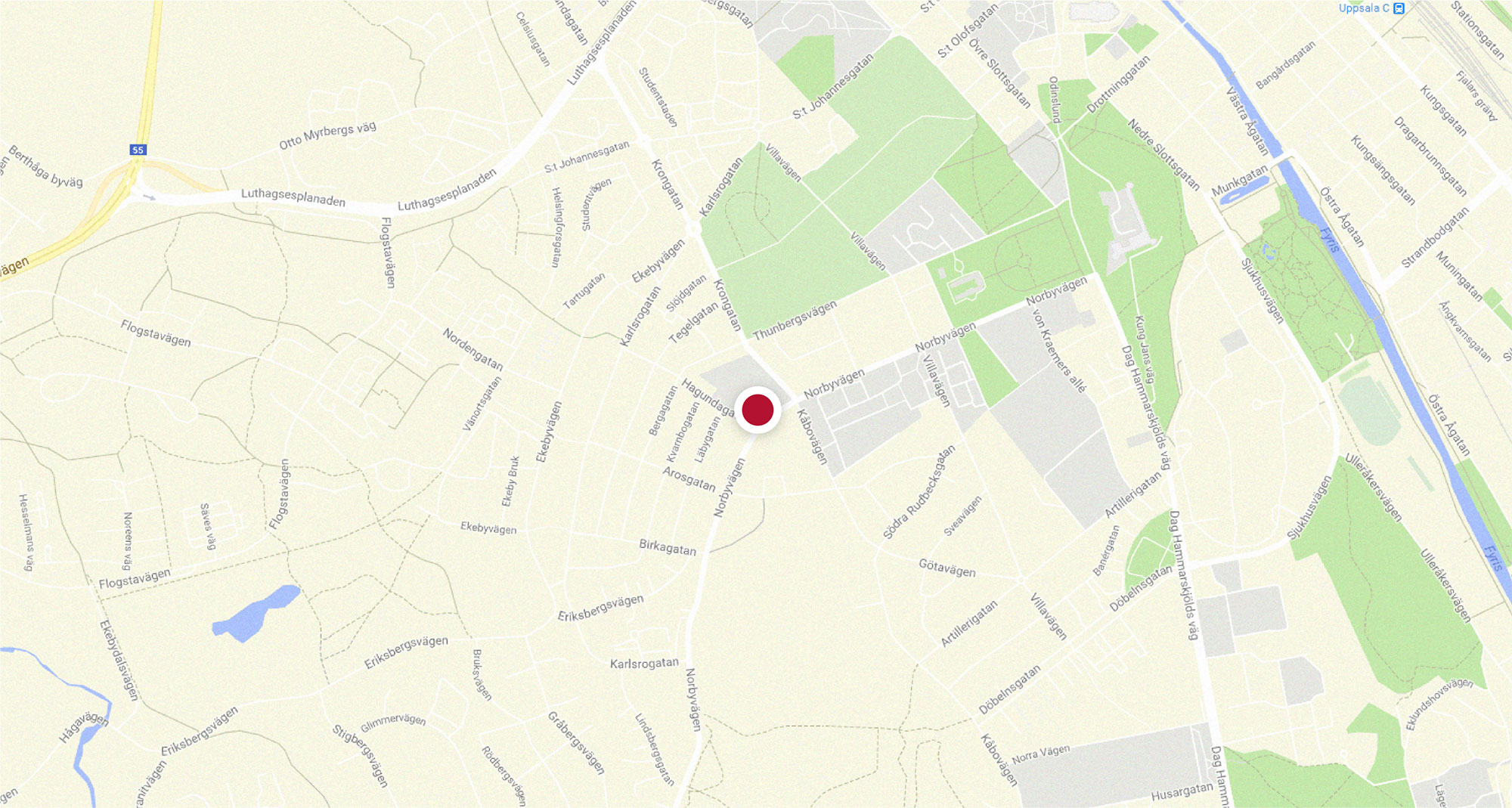 Getting there
Bror Hjorths Hus is situated close to the Botanical Garden in the Kåbo neighbourhood, west of the city centre (Stora Torget). Here is how to get to the museum:
On foot or riding a bike
This environmentally friendly alternative is also a convenient option. The museum is a beautiful 20-minute walk (1.7 km) from Stora Torget.
From Stora Torget walk Drottninggatan up to the University Library Carolina Rediviva. Hold left of the library and walk through the Carolinaparken or through the Botanical Garden. Head for Norbyvägen. Bror Hjorths Hus is located on the left side after the traffic lights. Directions.
Car
By car you can come from many different places, so refer to the link below for directions. Note that the directions on the most common map services are sometimes unnecessarily complicated. If you come from Stockholm it is easiest to follow the signs leading to the Hospital, Castle and Botanical garden. At Dag Hammarskiölds väg follow the signs to the museum. Directions.
Parking can be found near the crossing Nobryvägen-Hagundagatan with entrance from Hagundagatan (free parking c. 50 meter from the museum) and outside the Museum of Evolution at Norbyvägen (c. 100 meter).
Bus from Stora Torget
Line 2 towards Håga/Eriksberg.
Linje 7 towards Gottsunda.
Get of at bus stops Evolutionsmuseet or Birkagatan.
It takes 3-5 min to travel from Stora Torget. From the bus stops it is a 300 meter walk to the museum.
Plan your journey on UL travelplanner